SWAT - 68 FIRE SQUAD - 57
SWAT - Rashaun Broadus 28pts 6rbs 4ast
FIRE SQUAD - Gene Wolff 24pts 6rbs 2ast
‍
With the arrival of the Metro League Nike Jerseys in Week 2 - every team looked locked, loaded and ready to play! Fire Squad in particular wasn't shy about showing their excitement as they took to the court against SWAT who was coming off of an impressive win against Duncan Donuts in Week 1. Fire Squad knew they had there hands full going up against current pro Rashaun Broadus and supporting cast. All of whom clearly had all systems go from opening tip.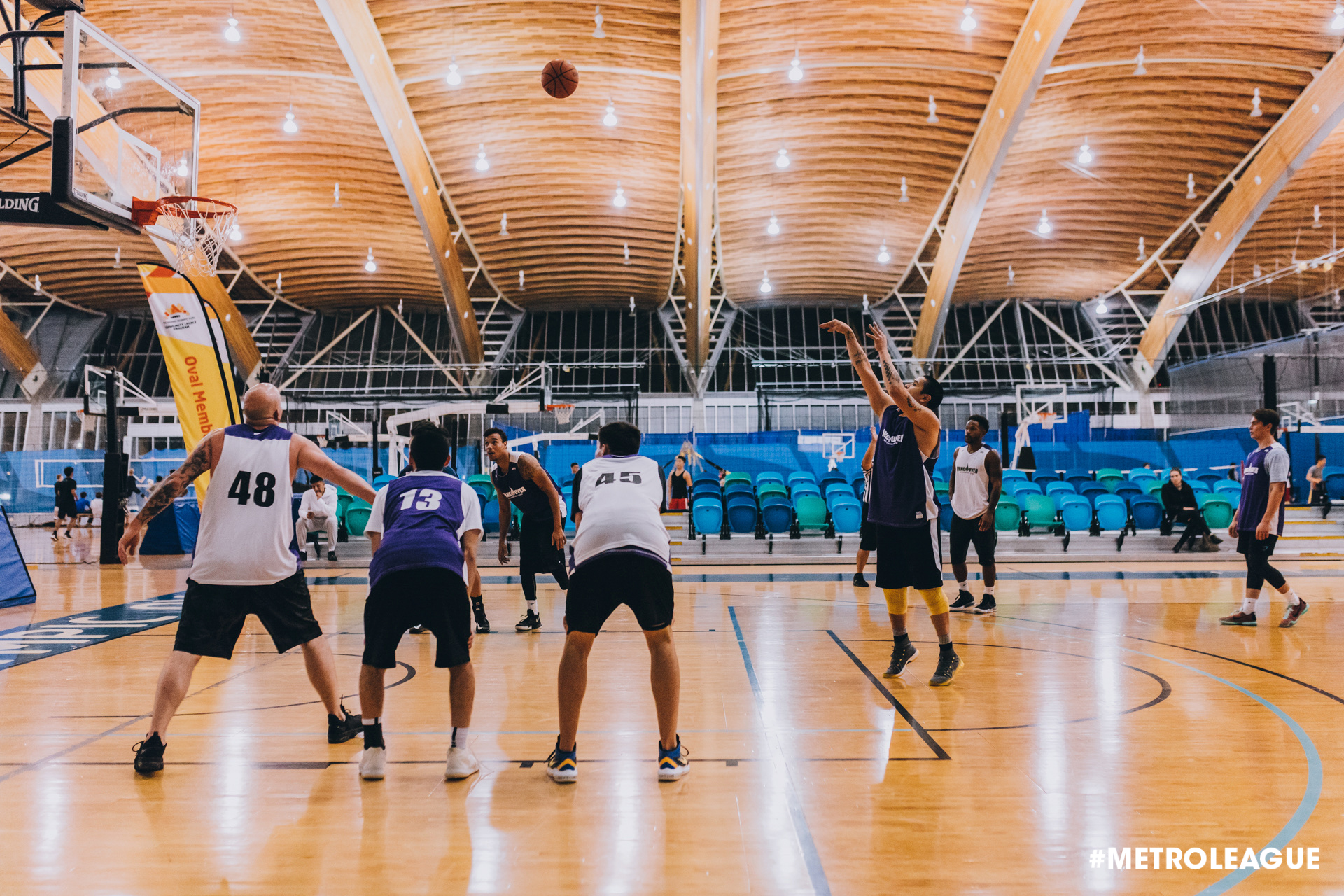 ‍
SWAT is filled with guys who know how to play the game the right way, with a nice contrast of young and old to balance out the roster. Although with a shortened bench today - they didn't seem to have any issue keeping the pace of the game high. On par with Rashaun and matching his offensive effort was veteran Gene Wolff who once again put up a respectable 24pts to keep Fire Squad in the game late. Still the deficit was too much to over come as SWAT handed Fire Squad their first loss of the season.
G2 - 51 TTP - 50
G2 - Davor Isic 20pts 6rbs, Gabe Gibbs 15pts 5rbs
TTP - Matt Anza 12pts
‍
Team Captain Gabe Gibbs came prepared with full uniforms for his entire G2 squad. Shorts and the tops to match! On the other side, TTP was equally as equipped with their new Nike Metro League threads - You look good, you feel good, you play good!
‍
This was a defensive minded game. Both teams looking extra motivated to stop the other in their tracks. Matt and Kevin Anza were their usual energetic selves. Although they were slowed slightly by G2's supreme defence. Maybe it was the jerseys?
‍
Coming down to the closing seconds, G2 had made a key pair of free throws to put them up 1. TTP gets a shot off but no luck at the rim, ultimately dropping Week 2 by 1 point to G2
TWOFIFTY CREW - 72 AGAVEROS - 63
TWOFIFTY CREW - Luka Petkovic 19pts 7rbs 5ast, Luca Bonamici 15pts 4rbs
AGAVEROS - Damen Bell-Holter 29pts 6rbs, Oscar Salvador 11pts 3ast 3stls
TwoFifty Crew vs Agaveros was reminiscent of a Rockets - Spurs NBA game, kind of. Contrasting styles of play always make for an interesting play by play. One aspect that is reflective of both teams - physicality. Oscar Salvador wasn't letting the youthful TwoFifty Crew get anything easy. Full of old school tricks and grabs to keep the offence slightly out of their comfort zone.
For the TwoFifty Crew, Luka Petkovic was his usual unconscious self, bombing from three at every opportunity. However, making Agaveros play honest inside defence was Erik "Big Country" Holm. Making his Metro League return with a solid 11pts on efficient shooting from the field - he doesn't seem to have skipped a beat, although only 4 rebounds for the big man!
Although TwoFifty Crew led wire to wire, this was in no way a blow out game as Agaveros were there every step of the way. They were able to accomplish this by big man Louis holding down the boards with 13 rebounds and Damen Bell-Holter going shot for shot from deep to keep pace with the young TwoFifty Squad. Unable to close the gap in the closing minutes, TwoFifty Crew comes away with their first win of the young season.
‍
ACADEMY - 77 SHOCKWAVE - 75
SHOCKWAVE - Enzo Vanderlinden 43pts 2rbs 2ast
ACADEMY - Josh Kagande - 10pts 9rbs, Tyrone 16pts 6rbs 2blks
‍
After putting up big numbers against Gabe Gibbs G2 squad in the week prior. The Academy kids were determined to continue building momentum against Shockwave. However, Shockwave had other plans for the night as they had made key additions and filled out their roster for week 2. With key pro pickup Enzo Vanderlinden, Shockwave would soon find out, they had done themselves some favours recruiting.
‍
Enzo would prove to pay dividends, dropping 43 points on the night! Jumpers, layups, alley oops, he had it all as he made his Metro League debut fresh off of the plan from Brazil by way of France! Academy's Josh Kagande and Jonas Sorento were a quick guard duo as literally nobody, Week 1 or Week 2, could keep up with their speed and athleticism. Each dropping 10 points respectively to add fuel to an already competitive game.
‍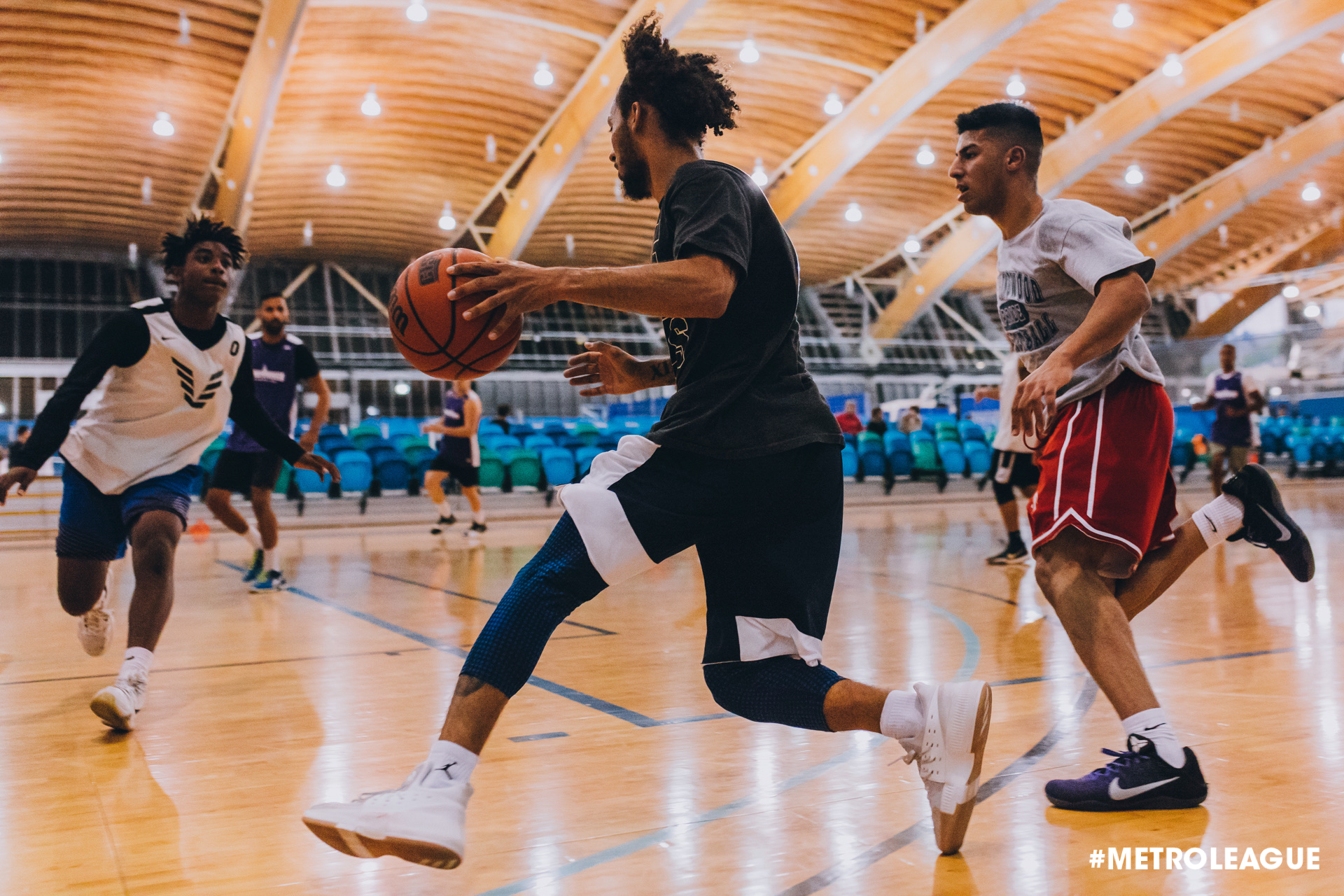 Coming as close as two teams have this week in cracking 100 points - this was an offensive barrage on both ends. The game came down to 8 seconds left with the ball in Enzo's hands. After dropping 43 on the night, Shockwave had collectively decided it was a good idea to give him the last shot. Unfortunately for them, Academy swarmed him without fouling to force a tough contested 3 at the buzzer. No dice - and Academy goes on to win their 2nd straight.
STALLIONS - 63 BALL SO HARD - 58
STALLIONS - Brody Greig 24pts 8rbs 2ast, Roger Sheung 15pts 4ast
BALL SO HARD - Alan 'Spidey' Hogan 16pts 11rbs 3blks, Brandon Hoyem 13pts 6rbs
‍
Hands down the game of the night was the 1st and 3rd place teams from last season going head to head in Week 2. A matchup we anticipate to be a preview of the playoffs later this season. As soon as the ball was tipped off, the physicality started and this game instantly had a playoff feel. Both of these teams are full of seasoned veterans who know what it takes to win on weekly basis. Regardless, one of these teams had to come away with a loss tonight.
‍
Standouts Brody Greig and Roger Sheung are no strangers to tough matchups like these. Going up against Alan Hogan and Adi Baybay at their respective positions.
We are currently trying to get our technical crew to mic up Alan Hogan for future games for both technical analysis and comedic value. Needless to say that Ball So Hard was fired up and ready to face the reigning champs!
The entire game both teams were trading baskets with neither team extending much of lead. The game came down to the last few possessions as it often does. Unfortunately for Ball So Hard - a few untimely turnovers and missed free throws saw them drop Week 2 to the reigning champion Stallions.
‍
What I will say though, is that it's beautiful to see two such tough teams really go at each other on court. I mean - trash talking, elbows, and1's, the whole package. But even during the game, and certainly after, it's incredibly apparent just how much respect these two teams have for each other. We appreciate the tough fought games and the sportsmanship and hope it continues for many season to come.
WALK ONS - SOFA KING GOOD
0 - 50 (Forfeit)
SONIC BOOM - 52 DUNCAN DONUTS - 72
SONIC BOOM - Joel Kibangula 25pts 4rbs
DUNCAN DONUTS - Brad Mavis 27pts 3rbs, Will Huang 19pts 9rbs 3stls
‍
While most people at 10PM on a Monday are at home with a bowl of popcorn, we had the privilege of sitting at the Oval with a bowl of popcorn watching this two entertaining squads go back and forth in a 3 point contest *cough* I mean basketball game. Duncan Donuts coming off of a disappointing opening week against a stacked SWAT team, were ready to make their mark on the league. It's safe to say, Duncan Donuts are here to stay.
‍
Lets get this out of the way early - Brad Mavis went off for a total of 0 2PT field goals…and nine threes, thats 27 points. They say the game is expanding beyond the arch, Brad certainly thinks so. Watch out for Brad and DD squad in Week 3, you might just want to pick up at half.
‍
Sonic Boom had a weapon of their own in Joel 'Heart over Height' Kibangula who is the Joe Johnson of Metro League - give him the ball ask for a bucket and you shall receive. Mid way in the second half Joel led Sonic Boom into a half-court set by dribbling across half and letting it fly from the logo, we could hear the "Oh No!" turn into "Oh Yes!" from the bench as the ball never even had a chance to touch rim.
As mentioned it was all bombs away in this late night matchup. However Duncan Donuts came out on top simply on their ability to get stops when needed and contain Sonic Boom as much as possible from the parameter.
PLAYER OF THE WEEK
Enzo Vanderlinden - 43 Points speaks for itself. When Enzo joined the league we didn't know what to expect given that nobody had seen him play in Vancouver! Although we are sure word will spread as its not often somebody puts up 43 points in Metro League, regardless of division! Whether it was slashing to the rim for 2's or pulling up from 35 feet, the man had it his way this evening. Watch out for Enzo and his Shockwave squad next week as they take on Gabe Gibbs and G2 at the Oval!